Are you looking for more Jewish LGBTQ+ resources, events, and opportunities in the city? ChiTribe is happy to share another new resource page, LGBTQIA+ Jews of Chicago.
In launching this new effort, we are looking to grow our offerings and resources for all things Jewish LGBTQIA+ in Chicago. If this is something you or someone you know would be interested in, subscribe below and share this page. More resources and events coming soon!
Save the Dates
LGBTQIA+ Jewish Speed Dating  | June 29, 2023 7-9pm | Big Chicks APPLY NOW
Women and Non-Binary Jewish Bookclub – Sign up now
---
---
---
Jewish LGBTQIA+ Speed Dating: Pride Edition
June 29, 7-9pm at Big Chicks and Tweets
We're so excited to host our next LGBTQIA+ Jewish speed dating event! We've asked a few queer Jews and seasoned Jewish matchmakers to help us curate a night of Jewish joy and connection.
This special event is designed to be as inclusive as possible, catering to singles with diverse gender identities, sexual orientations, and relationship preferences. The evening will be filled with multiple speed dating rounds (15 minutes each), each intentionally created to help you connect with others based on overlapping interests, your preferred age preferences and what you're looking for in a partner. Our goal is to make Jewish life for the LGBTQIA+ community less exclusionary and more accepting.
In order for us to create as safe a space as possible, we ask you to take a rapid test at least 24 hours beforehand and we encourage you to wear a mask if that feels safer for you. Please stay home l if you have any sort of symptoms of illness — don't worry, we will make sure to virtually match you up with your matches regardless!
Info to free at home tests: https://www.covid.gov/tests
---
Join the NEW Jewish Feminist Book Club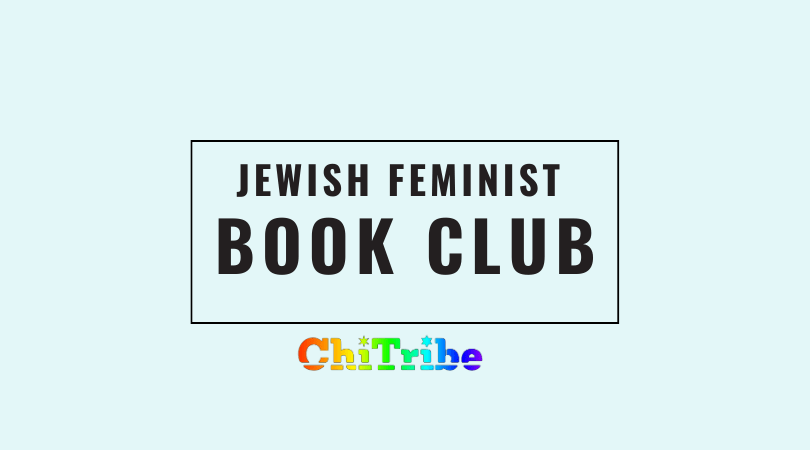 Welcome to the Jewish Feminist Book Club, hosted by ChiTribe. We've crafted this space for Jewish women and non-binary folks to explore Queer Jewish life through diverse literary forms. Embracing various identities within our community, our inclusive club is open to all, whether you're deeply connected with your Jewish roots or just starting to discover your heritage.
Our respectful dialogues aim to learn and understand diverse perspectives. Each meeting is a lively conversation digging deep into themes of books we explore. We firmly maintain our space as apolitical, ensuring everyone feels welcome and comfortable, irrespective of their political affiliations.
Meetings occur monthly at Women and Children's First, fostering a sense of community through shared appreciation of Queer Jewish narratives in literature. Whether a bibliophile, a curious mind, or someone seeking connection, join us in the Jewish Feminist Book Club. Together, we'll discover new literary landscapes and, in the process, understand more about ourselves and each other. Welcome to this unique literary journey!
---
Meet ChiTribe's LGBTQIA+ Jewish Matchmaker Rivka Yeker
---
What Jewish LGBTQ+ Events and Opportunities Are You Looking For?
To get a better idea of the types of programs and resources we can brainstorm and share, please fill out this brief form below. This form is separate from the email signup form above, so if you are interested please complete both.
This form is currently undergoing maintenance. Please try again later.
---
Find All The Jewish LGBTQ+ Events In Chicago on the ChiTribe Calendar