Top 10 Chicago Macaroons for Passover
When you can't choose just one, here are the top 10 Chicago macaroons for Passover.
In Chicago, Vanille has the most delicious macarons, but they ARE NOT K for P. This week, we have to rely on the trusty brands of Manishewitz, Glick's, Haddar, and Holiday Candy to get our fill of this French delicacy. Did you know they made Birthday cake and red velvet? 
Almond
Glicks's Almond Macaroons – Whole Foods
Manischewitz Almond Macaroons – Whole Foods
Birthday Cake
Manischewitz Birthday Cake Macaroons – Mariano's
Chocolate Chip
Glicks's Choc-Chip Macaroons – Whole Foods
Chocolate Almond
Manischewitz Chocolate Almond Macaroons – Mariano's
Chocolate Coconut
Haddar Chocolate Drizzled Coconut Macaroons – Costco
Coconut
Manischewitz Coconut Macaroons – Marriano's
Manischewitz Coconut Macaroons – Whole Foods
Dark Chocolate
Dark Chocolate Covered Macaroons – Jewel-Osco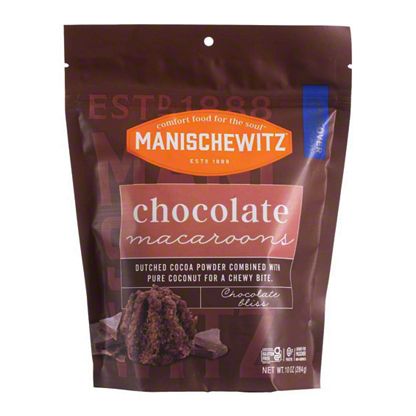 Pistachio Orange
Manischewitz Pistachio Orange Macaroons – Jewel-Osco
Red Velvet
Manischewitz Red Velvet Macaroons – Jewel-Osco
Vanilla
Glicks's Vanilla Macaroons – Whole Foods
Everything Passover from seders to shopping on the Passover Guide
Find all the Passover 2019 food and events and more on ChiTribe's Event Calendar